"Baccha bada hokar Engineer banega", a line standard in every Indian household after childbirth, proves that the faith of children in India is pre- decided.
Even if the obedient children get the degree, an even bigger hurdle of getting a 'decent job' comes up. And, the percentage of unemployed in our country is not unknown to anyone. Therefore, in a step to augment the job prospects for engineering students in the country, the Union Human Resource and Development (HRD) Ministry brought in a rule under which, engineering students across the country will have to undergo at least three mandatory internships during their course (from this academic year), reported Hindustan Times.
Union HRD Minister Prakash Javdekar on Monday stated that the onus to ensure internship for students would be to the college.
"Every student in technical institute should undergo three internships each spanning four to eight weeks before completion of his/her under-graduation course. The responsibility will be on the institute to help students find a suitable industry for the internship," Javadekar said in the Lok Sabha.
Not just this, their teachers will also have to undergo mandatory refresher course annually. If they fail in doing so, the approval to their Institute can be denied.
The rule is said to have come in the pretext of AICTE data from 2015-2016, which asserted that in 10,328 technical institutes, only 6.96 lakh students got campus placements out of a whopping 15.87 lakh students.
According to a report by Aspiring Minds, an education solutions company, around 1.5 million students graduate from engineering colleges across India, yet, only seven percent of them get jobs.
The dearth in the employment sector for engineering graduates is not just due to the 'supply' being higher than the 'demand'; it is also because of the lack of experience in these students.
Degree holders in the country have theoretical knowledge, but no practical experience. Also when most colleges are more interested in mining money than improving the education quality, why would they bother of the student's employment? Except for the big shots of the education sector, colleges focus on the brand marketing.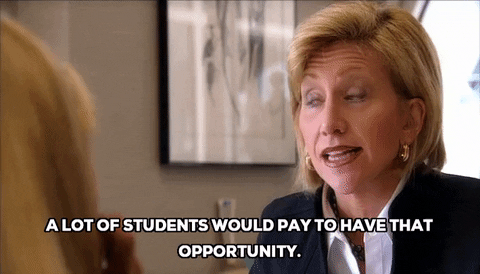 The government plays a pivotal role in shaping the country's future. Apart from compulsory internships, skill training programs and student-exchange programs should also be held.
In a country filled with so much talent, it's sad to see so many engineers sinking into depression, or resorting to measures like suicide. We just hope that this prospect helps the youth pursuing engineering.
What are your thoughts on the issue? Let us know and share the news with all your friends to enlighten them about this crucial change.